For All Your "Out-Of-The-Gym" Fitness Needs In Singapore
- At Home, Outdoors, Anywhere!
Welcome to Body-By-Rick.com, Singapore's premier fitness provider of gym-free and gym-less fitness services. Our wide-range of fitness services include the following:
As part of our overall fitness strategy, ALL of our fitness programs adhere to a unifying and unique philosophy, that encompasses:
a Holistic, All-Round Integrated Fitness Approach

training in a gym-free and machine-less environment, and

focus on functionality, transferability and applicability to real-life situations.
Our Fitness Program is also overseen by one of Singapore's most recognizable and reputed Master Fitness Trainers - Rick Wong.
With our "No-Gym-Required" revolutionary approach to TOTAL fitness, you can now:
Get In Shape

Transform Your Body

Burn Fat

Build Lean Muscle

Develop Functional Fitness, Strength, Endurance, Agility

and MORE.......
ANYWHERE, ANYTIME ...... all without the need of exorbitant gym memberships, bulky (and useless) gym equipment, and other hassles and headaches commonly associated with working-out at fitness facilities and establishments!
Find out more about the latest Fitness Revolution here in Singapore and across the world by reading about our gym-free training services.
Also, do check out our unique gym-free fitness philosophy and approach: the FIRST in the region!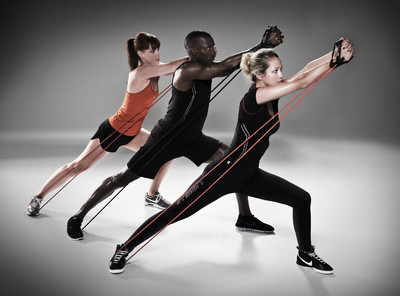 And find out - first-hand - for yourself who actually does gym-free workouts in the real world, and how you can be one of them!
To find out more about our full range of fitness services here in Singapore, please click on any of the following to access specific areas of your concern:
A gym-less approach to fitness training brings you back to the basics, and offers you the following benefits: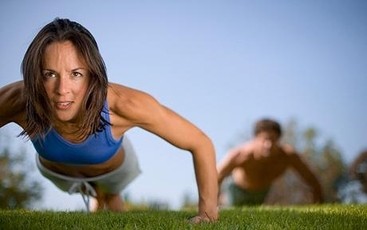 1) It Is Realistic
Gym-free training resembles or even duplicates most of your day-to-day natural body actions and movements, and are thus more practical, realistic and applicable compared to in-gym workouts.
2) It Is Useful
Results from a gym-free approach transfer easily to real-life situations, leading to greater gains in your sport of choice or everyday activity.
3) It Burns More Calories
As gym-less training works your entire body at the same time, it uses more and bigger muscle groups for its various movements, thus resulting in greater energy expenditure and burns more calories than traditional gym workouts.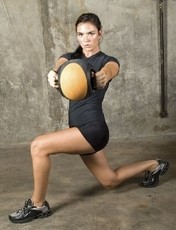 4) It Builds A Lean, Toned And Athletic Body
While most traditional in-gym training often results in a big, bulky body with little functional carry-over benefits, gym-free training helps you develop a body that is lithe, lean and hard, on top of being athletic and functional in real life!
5) It Offers Great Variety
A gym-less workout frees you from the repetitious nature of gym-based exercises, giving you a varied and diverse training experience that no in-gym training can duplicate.
6) It Develops Total Fitness
A gym-free approach using your own body-weight, complemented with portable and functional exercise tools, helps to create TOTAL Fitness - the true embodiment of what fitness is all about - where you develop equal gains in strength, power, endurance, flexibility, agility, balance, coordination and body awareness.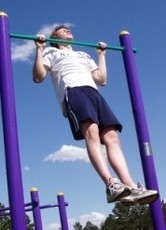 7) It Saves Time
Unlike traditional gym training that focuses on specific muscle groups or isolated body parts one-at-a-time, a gym-free approach challenges your WHOLE body at the same time, resulting in a shorter, more efficient and more productive workout.
8) It Saves Money
Gym-free training does NOT require expensive and bulky equipment. All you need is your own body weight, your natural surrounding environment, and perhaps some light and portable exercise equipment (all fully-provided for by your Singapore Gym-Free Fitness Coaches, Personal Trainers and Exercise Specialists)
9) It Is Fun
By unleashing you from the shackles of the gym, you are free to explore and utilize your natural environment and your body in a way you never experience before. Training takes on a new dimension, and every workout with a gym-free approach is different, fresh and varied - creating a fun-filled experience for both you and your trainer!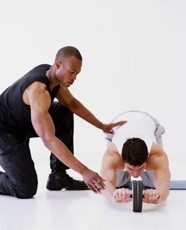 Elite US Navy SEALS, US Marine CORPS, military/police special forces, world-class athletes, martial arts exponents, gymnasts, recreational exercisers, busy executives and even stay-at-home mums/dads are now all joining the gym-free training revolution.
In truth, basically, ANYONE and EVERYONE who has heard of or experienced the benefits of gym-free fitness training are now abandoning their gym-based workouts and memberships in favor of working out in their natural environments with their own body weight complimented with portable functional fitness tools.
And the end result? Better bodies, greater performance and solid, all-round, functional fitness that really counts!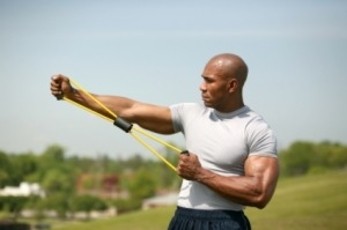 Our Fitness Philosophy & Approach :
As Singapore's leading gym-free fitness trainers and coaches, we strongly believe that a great fitness workout is possible in ANY environment, and that all fitness training has to be natural, integrated and functional.
We also believe in incorporating the entire spectrum of human movements in our fitness training sessions, performing exercises that are both multi-planar, multi-directional and multi-dimensional in nature.
Hence, our focus is on making use of your very own body-weight and your natural environment in conjunction with other portable & functional exercise tools - including, but not limited to: resistance bands & tubings, TRX suspension trainers, medicine balls, kettlebells, ropes, sandbags, agility markers/cones, and even playground equipment/apparatus to get you in the BEST shape of your life!
(Check out Our Fitness Philosophy And Approach for a more in-depth understanding of our training approach).
So, if you are looking for a body that is not only toned, lean and athletic, but also fit and functional, look NO more!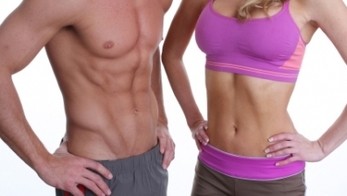 The future of TOTAL fitness is here - The Gym-Free Training Approach!

Do connect with us on Google +, Twitter, Facebook & Blogger for the latest updates and news on fitness, exercise, nutrition and more!